Joli Veterinary Clinic in Yerevan offers comprehensive preventive veterinary services for dogs and cats. As part of its organized veterinary services, Joli Veterinary Clinic provides a wide range of services for its fluffy visitors. At the core of these services lie preventive examinations of pets, diagnostic examinations for chronic diseases, hygiene activities, as well as the implementation of annual vaccinations for pets.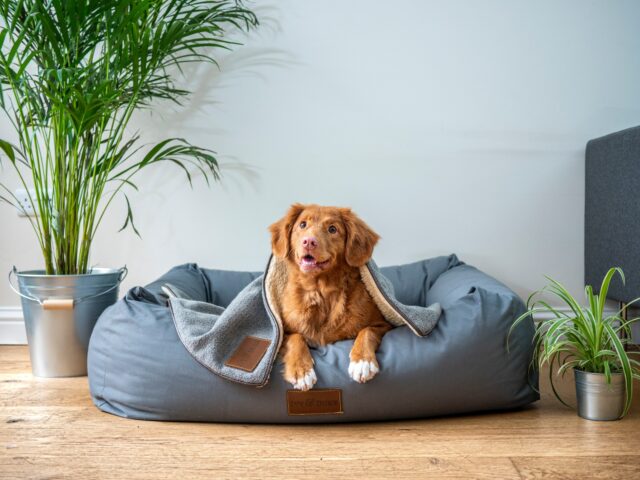 List of Preventive Veterinary Services for Pets
Joli Veterinary Clinic provides preventive veterinary services for both cats and dogs. The services offered for cats and dogs include:
Initial vaccinations (for cats and dogs, starting from 45 days old).
Revaccination (every 3 weeks after the initial vaccination) and all subsequent vaccinations (once a year).
Grooming pets to protect against ectoparasites (mosquitoes, ticks, fleas, hair-eaters, lice): advice is given to maintain a regular grooming schedule.
Deworming (procedure to remove parasites, performed once every 4 to 6 months).
Rabies vaccination.
Accurate and professional preventive veterinary healthcare services can facilitate the complex and lengthy treatment of illnesses in pets. All procedures performed at Joli veterinary clinics are documented in the pet's medical record, allowing for easy transfer of information to any city or country.
The Advantages of Preventive Healthcare Services for Pets at Joli Veterinary Clinics in Yerevan
It is always easier to prevent an illness rather than deal with its more severe consequences, so the veterinarians at Joli Clinic advise regular visits to a specialist. A veterinarian will be able to quickly diagnose any health condition, provide emergency assistance, and prescribe all necessary preventive procedures.
Joli Veterinary Clinic is equipped with modern and state-of-the-art equipment, which plays a crucial role in the diagnosis of various diseases. Joli Veterinary Clinic conducts the following investigations:
Radiographic examination.
Ultrasound examination.
Microscopic examination.
General and biochemical examination of blood.
Examination of feces and urine.
Testing and laboratory examination.
In addition to preventive pet care services, Joli Clinic also provides pet healthcare services. Veterinarians perform complex procedures such as osteosyntheses, caesarean section, gastric torsion, probing, bone fractures, dental cleaning with modern equipment, and more.
The Secrets of Keeping Your Pets Healthy
Apart from essential preventive and therapeutic services, it is also important to provide them with proper nutrition and a balanced diet. Choose the appropriate food for them, as advised by our doctors, such as Brit or Carnilove products. Such diets will help ensure your beloved friend gets the necessary vitamins and minerals.
Currently, the best brands do not contain artificial preservatives and are tailored to the different stages of animals' lives, such as puppy and adult stages, as they have different nutritional requirements.
To ensure a comprehensive and accurate diet, it is important to discuss with your veterinarian the specificities associated with age and lifestyle.
No diet should ever replace a good vitamin complex. At Joli Veterinary Clinic, specialists work with Vetfood, a Polish product that produces dietary supplements, vitamins, and a range of medications. Cats and dogs, like humans, need vitamins, and their immune system should be supported by vitamins at least 2-3 times a year to enhance their immune systems.
The Best 5 Tips for Keeping Pets Healthy
1. Follow the proportions of food.
To maintain the health and energy of your pet, it is essential to provide them with the necessary proportions of food. These proportions depend on the age, breed, size, and level of physical activity of your pet. Additionally, it is beneficial to feed your pet at the same time every day.
2. Let "human" food stay on your plate.
The digestive system of dogs and cats can be much more sensitive than that of humans. Certain foods such as onions, chocolate, grapes, sausages, and others should be kept away from your furry companions.
3. Visit the veterinarian once a year.
Even if there are no visible signs of illness, having your pet checked once a year can help you catch a range of problems early.
4. Vaccination.
Vaccinations for pet care have become an indispensable part of their overall well-being. Especially when your pet has grown, its health still requires the most care, including certain vaccinations to prevent certain diseases.
Taking care of your pet's fur not only keeps it clean but also helps you identify any skin diseases.